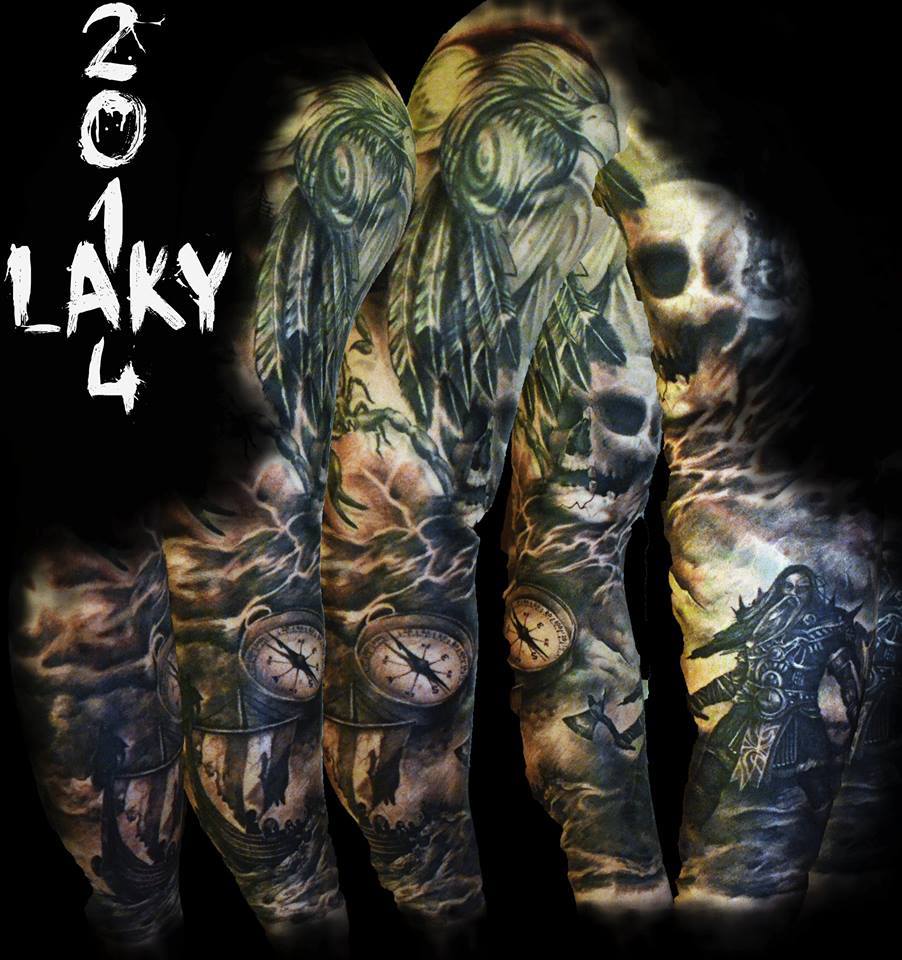 The day called, "Black Friday," is the Friday coming after Thanksgiving Day in the U.S. (the 4th Thursday in November). Since the mid 2000s, it has been viewed as the start of the Christmas buying season in the US, and most stores open early (and all the more as of late amid overnight hours) and offer special deals. However, we at TattooSat.com would rather feature promising tattoo artists up until that day. Starting with Lakytattoo Maksims Zotovs.
Rīga, Rīgas pilsēta, Rīgas pilsēta, Latvia
Here you can see his Best Sleeve Tattoos done by
Lakytattoo Maksims Zotovs
. All his Sleeve Tattoos are made special for each customer! He never duplicates copies of his works, that means every Sleeve Tattoo is Unique!
You can find him on Facebook: https://www.facebook.com/tattoosLaky
Or E-mail: lakytattoos@gmail.com
Originally posted 2015-11-17 11:24:57.